What if I told you that for breakfast you could have your cake and eat it too? Because that's what I'm telling you, right now. Friends, meet Morning Glow Muffins.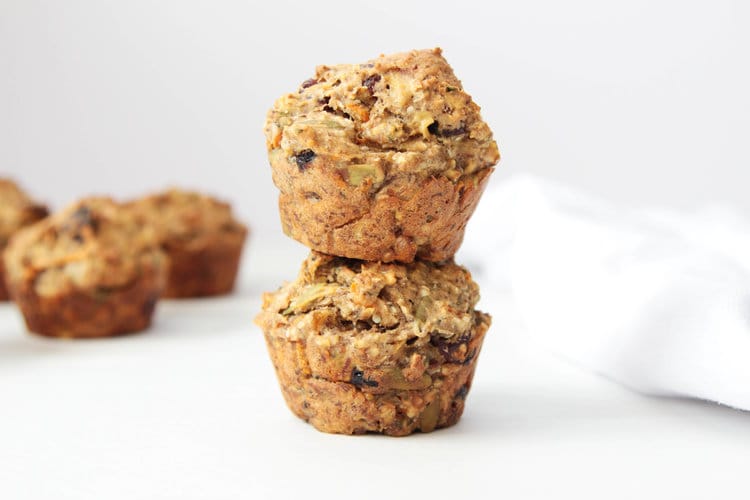 They are packed with all sorts of good for you deliciousness:
Hemp Hearts | Also called hemp seeds, hemp hearts are a tasty outpost of protein, fiber, and omega-3 fatty acids.
Flax Seeds | Ground flax seeds form part of the "flour" base of this recipe. Flax is packed with omega-3s, and is a fabulous source of fiber. Flax also helps with hormone balancing.
Pumpkin Seeds | Pumpkin Seeds are one of the best sources of zinc out there! Zinc is used by the immune system to help fight off viruses and harmful bacteria.
Carrots | Shredded carrot add a beta-carotene boost, and help to naturally sweeten these muffins
What are these amazing muffins not packed with? Processed sugar.
In fact, when I make these the only sugar added is from fruit: banana, carrot, and apple. These are definitely not a sweet muffin. If you're still adjusting to a diet low in processed foods, these might not be sweet enough for you. If that's the case, just add 1/4 c. of honey or maple syrup.
There are so many things I love about these muffins, the primary one being that they are a super easy "grab and go" option that's loaded with healthy fats, fiber, and protein, while still staying relatively low sugar. It's an ideal situation. I love these for traveling as well, because they are pretty sturdy and hold up well. I'm heading to California this week to climb a mountain, and a couple of these are coming with me!
Heads up: there are a lot of ingredients here, but as long as you have everything on hand and use a food processor to grate the carrot and apple, it's a relatively easy prep process.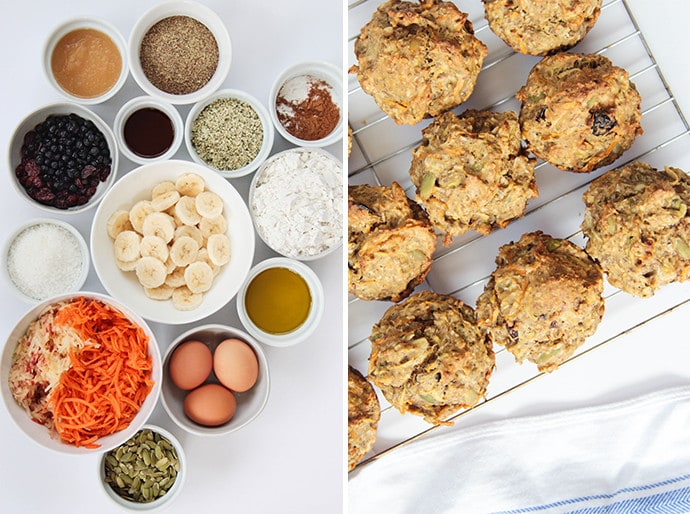 Makes 12 Generous Muffins
1 cup gluten-free flour mix (I use King Arthur's Gluten Free All Purpose Flour)
1/2 c. ground flax seed
1/2 c. hemp hearts
1 tbsp ground cinnamon
1 tsp ground ginger
1/2 tsp baking soda
1/2 tsp baking powder
1/2 tsp sea salt
1 large apple, grated
1 cup grated carrot (about 2 medium carrots)
1/2 cup pumpkin seeds
1/2 cup dried cranberries/blueberries/cherries
1/2 cup shredded, unsweetened coconut
1/2 cup applesauce, unsweetened
3 eggs
2 bananas, mashed
1 tsp vanilla extract
1/4 c. olive oil
1/4 c. honey (optional)
Preheat oven to 350º. Line a muffin tin with liners, or grease with oil.
In a large bowl, combine gluten-free flour, flax, hemp hearts, ground cinnamon, baking soda, baking powder, and sea salt. Mix well. Add apple, carrot, pumpkin seeds, dried berries, and coconut. Mix again.
In a medium bowl, whisk together applesauce, eggs, bananas, vanilla extract, olive oil and honey (if using).
Pour the liquid mixture into the dry ingredients, and mix well to thoroughly combine.
Fill muffin cups to the top. Bake for 32-38 minutes, or until a toothpick comes out clean.
If using mini-muffin tins, baking time is reduced to 15-18 minutes.
These freeze well, so if you want to make a double batch I won't stop you.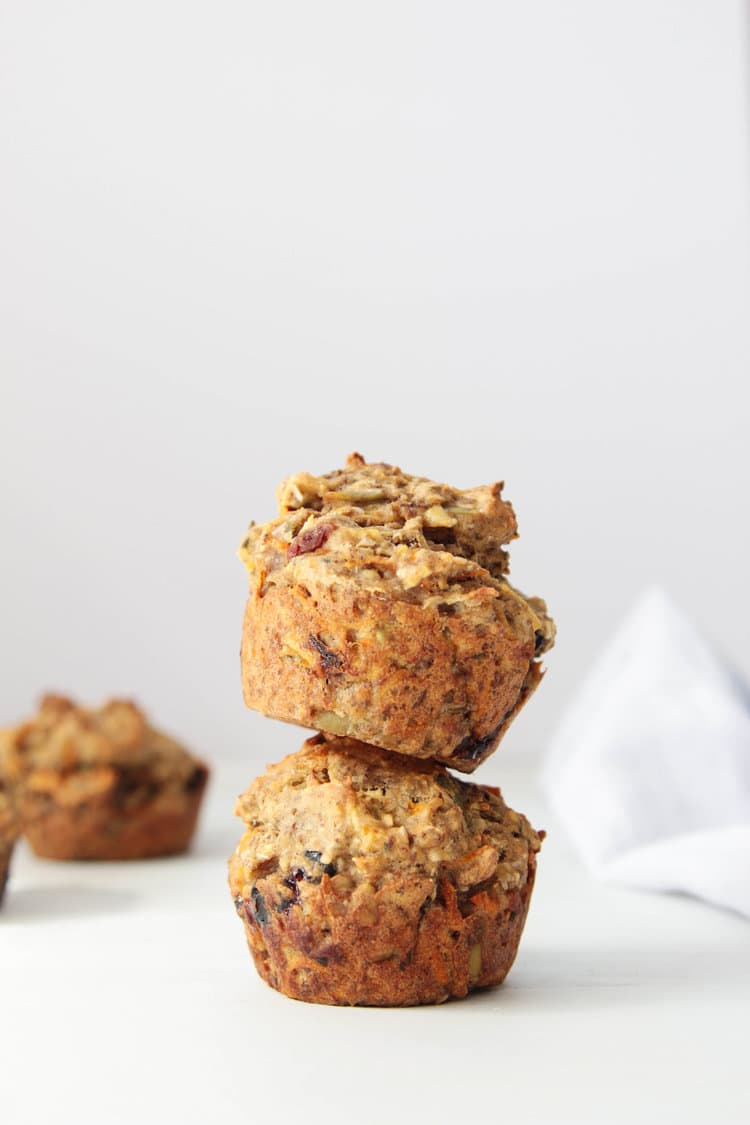 ---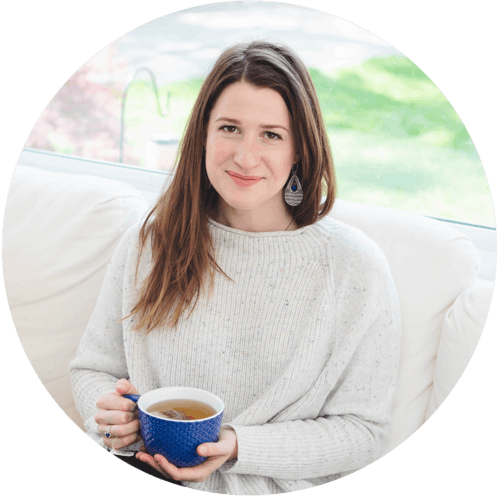 Hi! If we haven't met yet, I'm Marielle, aka The Detroit Health Coach. I'm here to help women just like you live happier and healthier lives. I specialize in weight management, inflammation reduction, and emotional eating. Want to work together? Click here.
I'm powered by tea and passion, and I'm on a ten thousand woman mission to change the world. Let's be friends!