Let's talk meal prepping!
When we're short on time, meal prepping can be an awesome way to make sure we stay healthy while sticking to a budget.
But all too often a weekend spent meal prepping is followed by another weekend spent shaking your head as you toss well-intentioned leftovers into the garbage.
Meal prepping is good, but PRACTICAL MEAL PREPPING is really what we need to focus on. Keep reading for my top tips on practical meal prepping!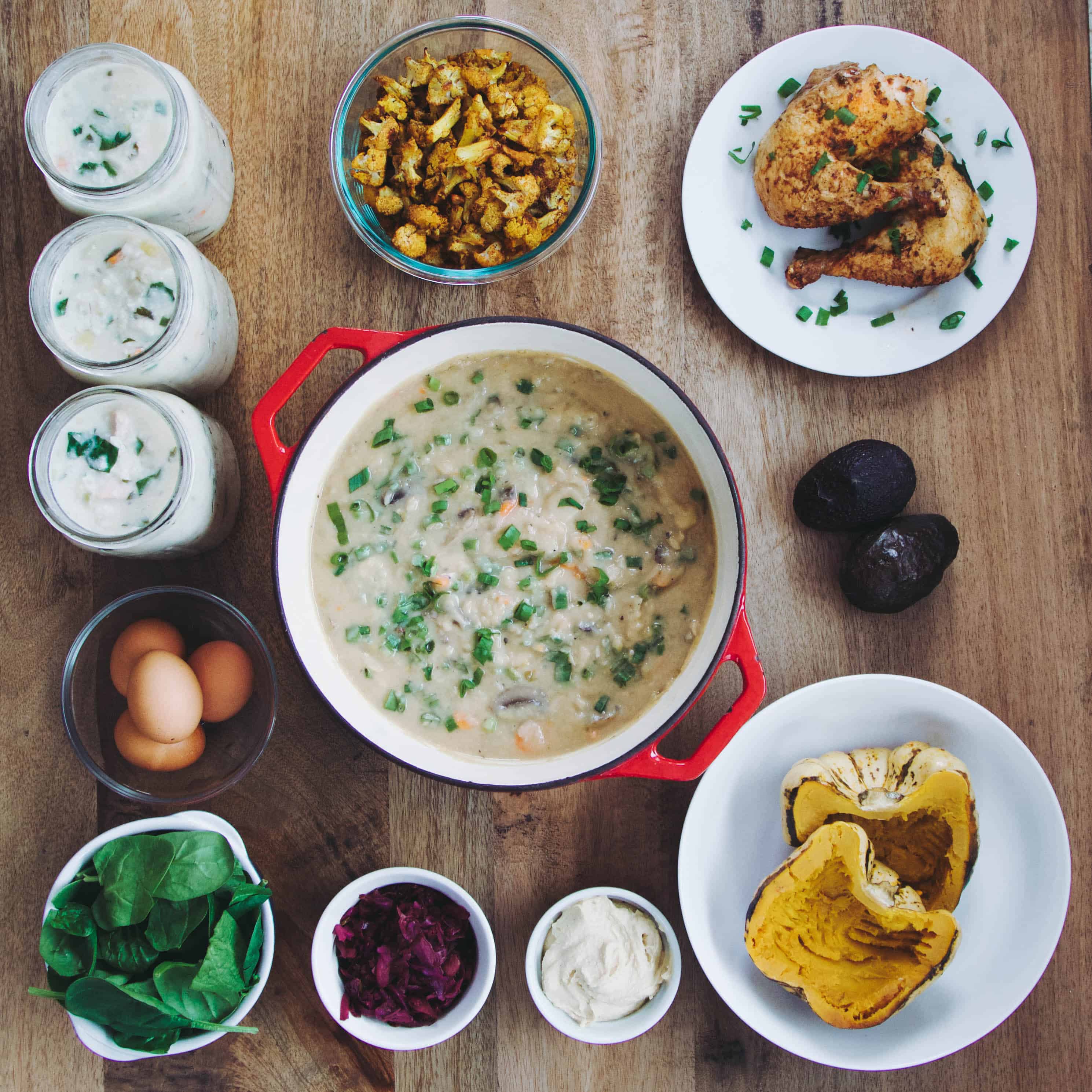 top tips for practical meal prepping
What food are you actually going to eat? What do you actually like? What tastes good to you? How many meals are you going to eat out?
With the honest answers to all these questions in mind, plan your meals for the week.
Keep Your Health Goals in Mind
When planning your meals, be clear on what your health goals are. How can your food choices support you?
If you're struggling with sluggish digestion, ditch dairy, up your fiber intake, and keep animal products to a minimum.
If you're trying to lose weight, stick to foods that are anti-inflammatory and packed with nutrients--think colorful foods like red cabbage, arugula or kale, carrots, beets, etc.
If you're struggling with energy, make sure every meal has a balance of fat, fiber, plants, and protein to keep your energy levels consistent, and keep your added sugar intake to a minimum.
I've been a little more stressed and feeling flighty lately, so I chose to include lots of gut-healing bone broth (found in both the soups) and grounding foods (like squash).
Do yourself a favor and stick to simple meals as often as you can. There's a lot to be said for the formula of protein + veggie + fiber + healthy fat. We go for Buddha Bowls many nights that follow this rough formula:
protein: beans, lentils, fish, chicken, etc.
fiber rich starchiness: buckwheat, spaghetti squash, sweet potatoes, white potatoes, rice, cauliflower rice, broccoli rice, quinoa
colorful veggie that grows above the ground: kale, collards, green beans, spinach, arugula, red pepper, red cabbage, watercress, broccoli, etc.
healthy fat: salmon, ghee, avocado, walnuts, walnut oil, flax oil
sauce: a homemade dressing or something with clean ingredients, like Trader Joe's Avocado Green Goddess Dressing
Prep Components Instead of Complete Meals
I love prepping individual components to use throughout the week, instead of assembling entire meals in advance. There are certain foods in my house that I know will always get eaten, like brown rice, roasted beets, or grilled chicken, so I usually prioritize prepping those. Other components to prep:
roast, peel, and chop beets
peel, chop, and roast winter squash like acorn, butternut, or spaghetti squash
roast a chicken and pull the meat off for easy use in soups, salads, stir-fries or buddha bowls
do all your veggie prep/chopping so that when it comes time to make meals, they come together quickly
1-2 sauces or dressings
Salads aren't something people usually think of prepping in advance because we all know what day old salad is like: slimy, soggy, and gross.
But! I've got a way of making salads super easy and totally tasty, with minimal time and effort. Make a salad "base" ahead of time, and just add to a bed of greens when it is time to eat. A salad base is made of ingredients that will keep in the fridge for 2-3 days without getting soggy or slimy.
One of my favorites is my Everything Lentil Salad that is in the Recreate Your Weight recipe collection. It's a mix of lentils cooked with Trader Joe's Everything Bagel Seasoning, combined with red pepper, celery, kalamata olives, artichoke hearts, green onion, and parsley. When it's time to eat, just toss with arugula and add your dressing.
Great components for salad bases that don't get soggy include:
cucumbers
radishes
olives
shredded kale
red onion
artichoke hearts
peppers
grapes
celery
cherry tomatoes
walnuts
carrots
shredded red or green cabbage
cooked peas
cooked corn
cooked lentils, beans, quinoa, or rice
cooked and chopped chicken
canned tuna or salmon
Just keep the dressing in a separate container. When it is time to eat, combine your salad based with greens and toss with dressing!
Don't Forget Your Food Boundaries
If you've worked with me before, then you know how important food boundaries are. They are a non-negotiable, necessary component of a healthy relationship with food.
Food boundaries are the personal guidelines that structure your relationship with food. The goal of your food boundaries is to help you maintain or improve your health. Food boundaries are things you commit to every single day. Even when it's inconvenient. Even when you're traveling. Even when you're tired. Even when it's hot/cold outside.
When planning your meals in advance, don't forget your food boundaries! Make sure that the food you are prepping will support your food boundaries.
Mine are simple: consume no gluten, no corn syrup, and no unfermented soy, and eat at least 4 cups of veggies that grow above the ground every day.
What are your food boundaries?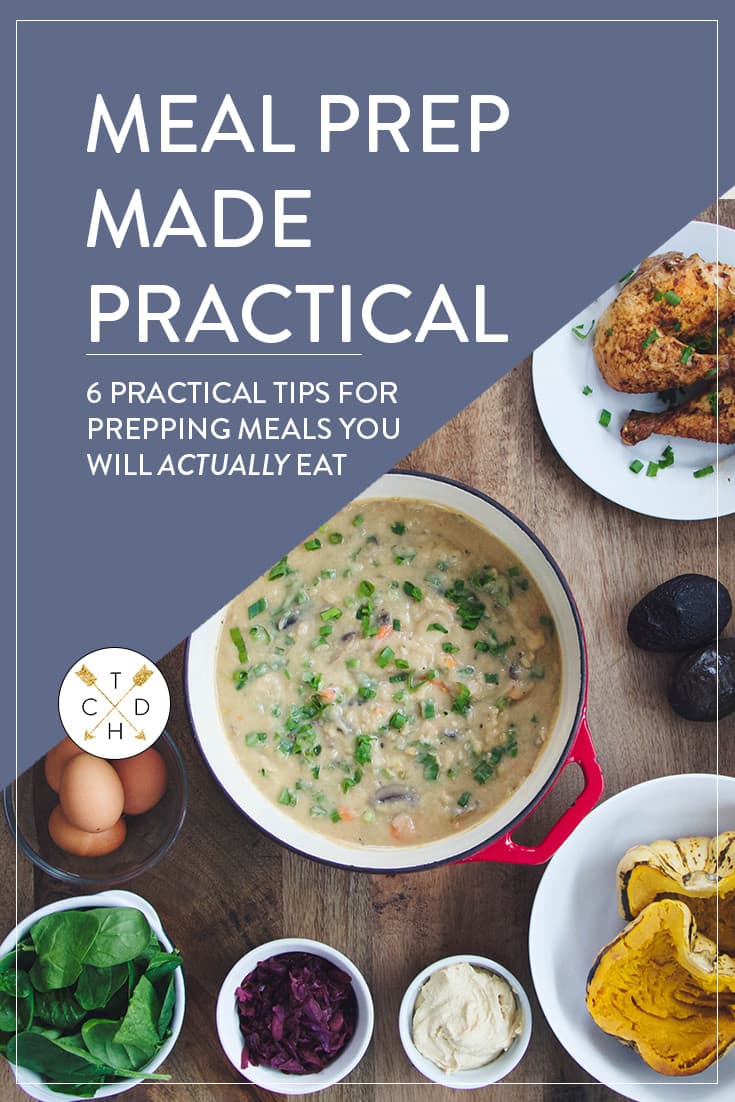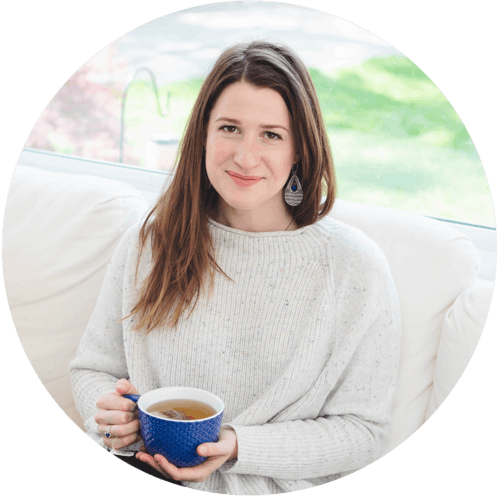 Hi! If we haven't met yet, I'm Marielle, aka The Detroit Health Coach. I'm here to help women just like you live happier and healthier lives. I specialize in weight management, inflammation reduction, and emotional eating. Want to work together? Click here.
I'm powered by tea and passion, and I'm on a ten thousand woman mission to change the world. Let's be friends!