Mike and I just got back from an amazing trip to Mexico. We stayed right on the beach, and spent our days drifting between ocean, cabana, pool, and town.
It was dreamy.
I ate ceviche daily.
I learned about Mexican wine.
I kept my phone on airplane mode the whole time, and only connected to wifi a few times a day.
I didn't check my email for days at a time. The only news I read was the newspaper at breakfast.
I'm home now, though, and I spent most of yesterday getting back into the groove, sorting email and instagram messages, and so many people had questions about how I stay healthy while traveling.
How do I have dessert and drink cafe con leche and sip mojitos and still feel totally healthy? How do I stay gluten free? How do I not come home feeling drained and bloated and like I need to go on a diet?
It's actually simple. And easy. And if you follow these steps it's sure to make your next vacation your happiest yet, because you will feel amazing.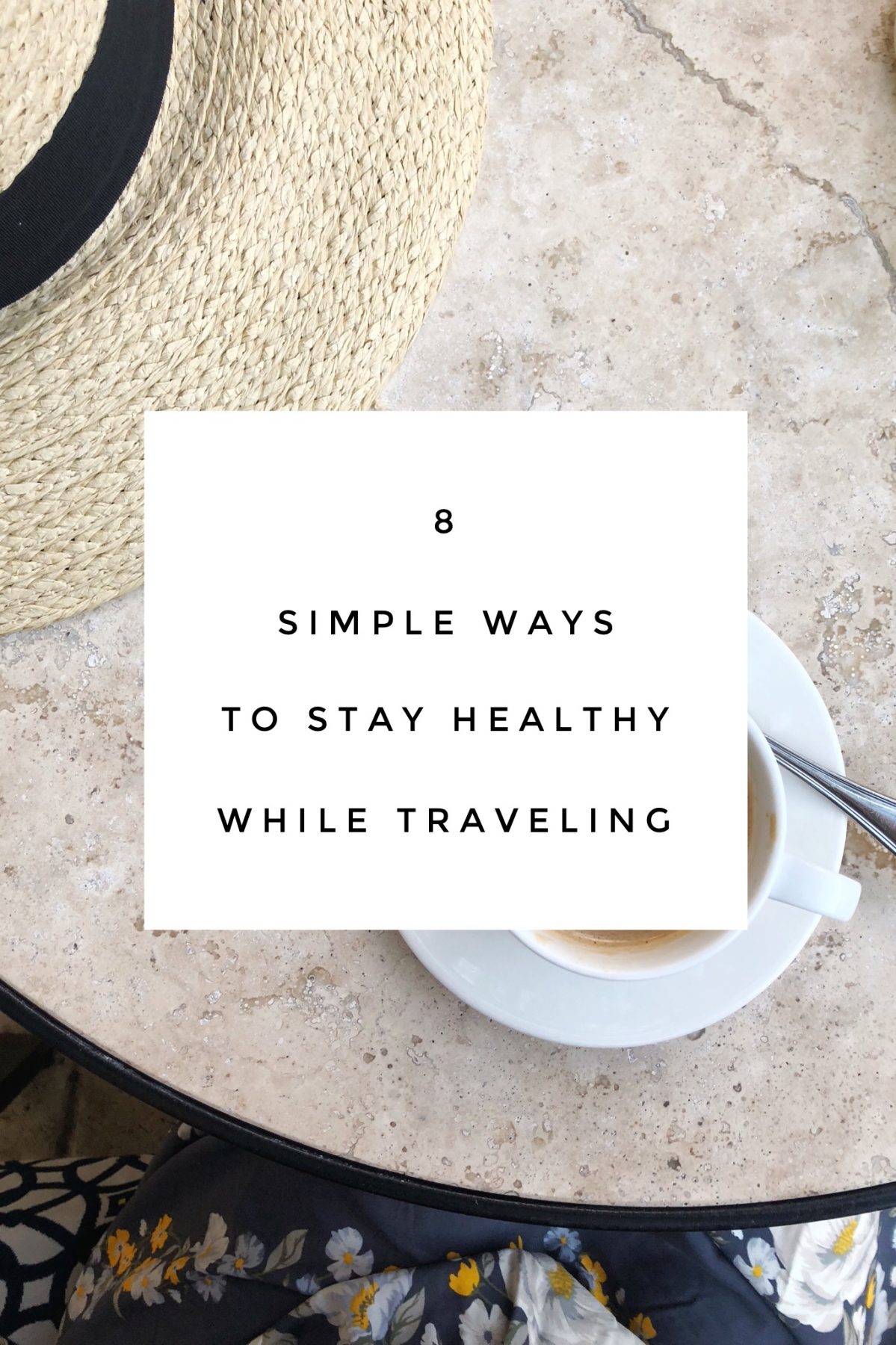 8 Simple Ways to Stay Healthy While Traveling
1. Eat When You Are Hungry
When traveling, we're often surrounded by tons of food. It can be easy to find yourself snacking steadily throughout the day, regardless of whether you are hungry or not. Constant snacking, and eating when you aren't hungry, can zap your energy and lead to digestive issues. Try to eat only when you are hungry. Also, eat portions in response to how hungry you are, not how much food is on your plate.
This is especially important to remember on travel days! Lots of airlines offer snacks, and airports are filled with lots of food options, but before eating ask yourself, "Am I hungry?"
I always recommend rating your hunger using the hunger scale. The hunger scale runs from 1-10. 1 = famished, totalled starved, completely hungry to the point of being emotional. 10 = stuffed, physically uncomfortable, need-to-put-on-comfy-pants levels of fullness. 5 = satisfied, neither hungry nor full. Simply satisfied. When you eat, aim for a 5.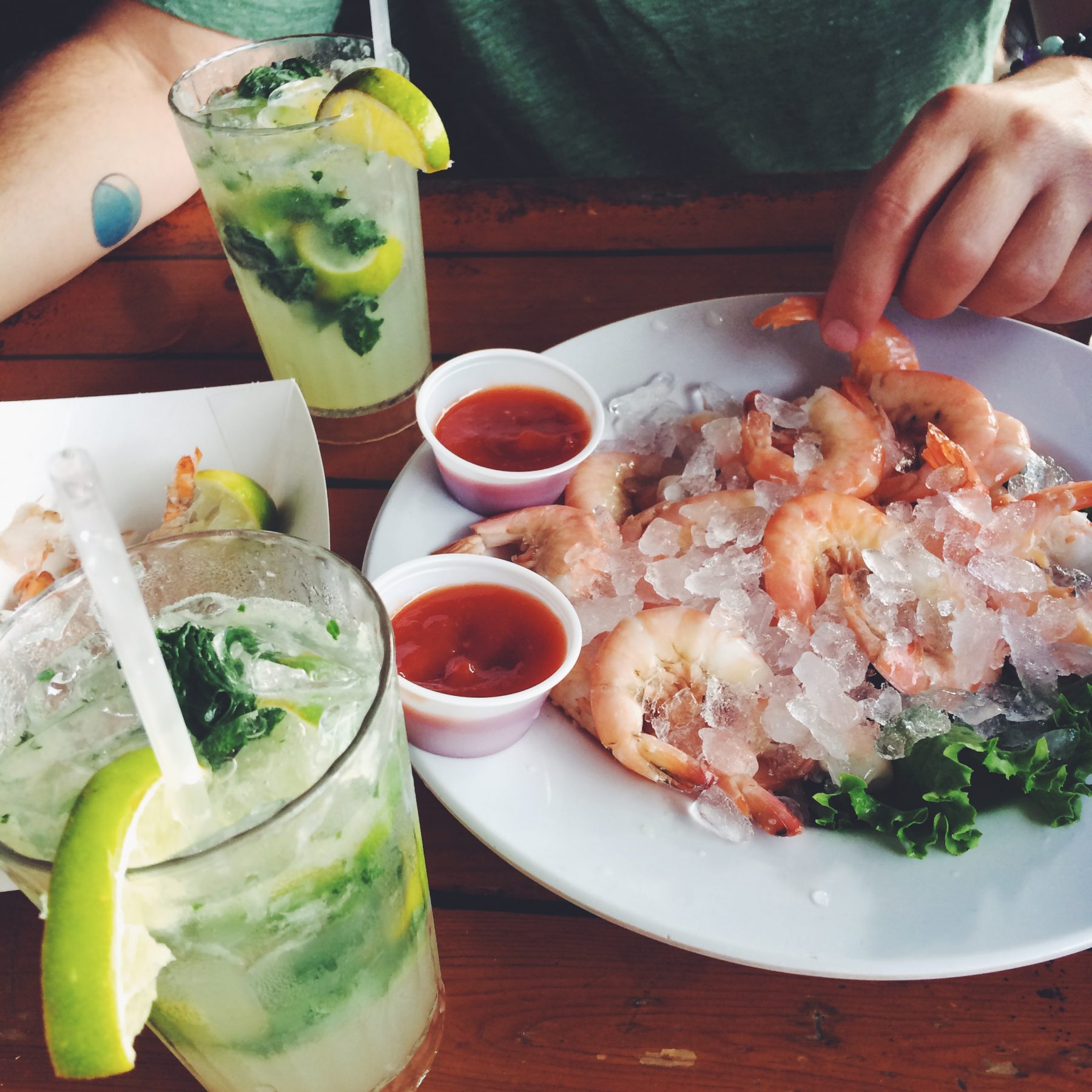 Get out and explore wherever you are visiting. Go for long walks, hop on a bike, stroll through town. Wherever you are, go explore it! Our trip to Mexico was filled with beachside naps...and we also walked at least 10,000 steps every day. Try to strike that balance and stoke your natural curiosity about where you are. I
nterested in architecture? Look for a walking tour.
History buff? Go visit a historic site (preferably with hills!) and take a good look around.
Rainy day? Hit up some museums.
Stay active by exploring.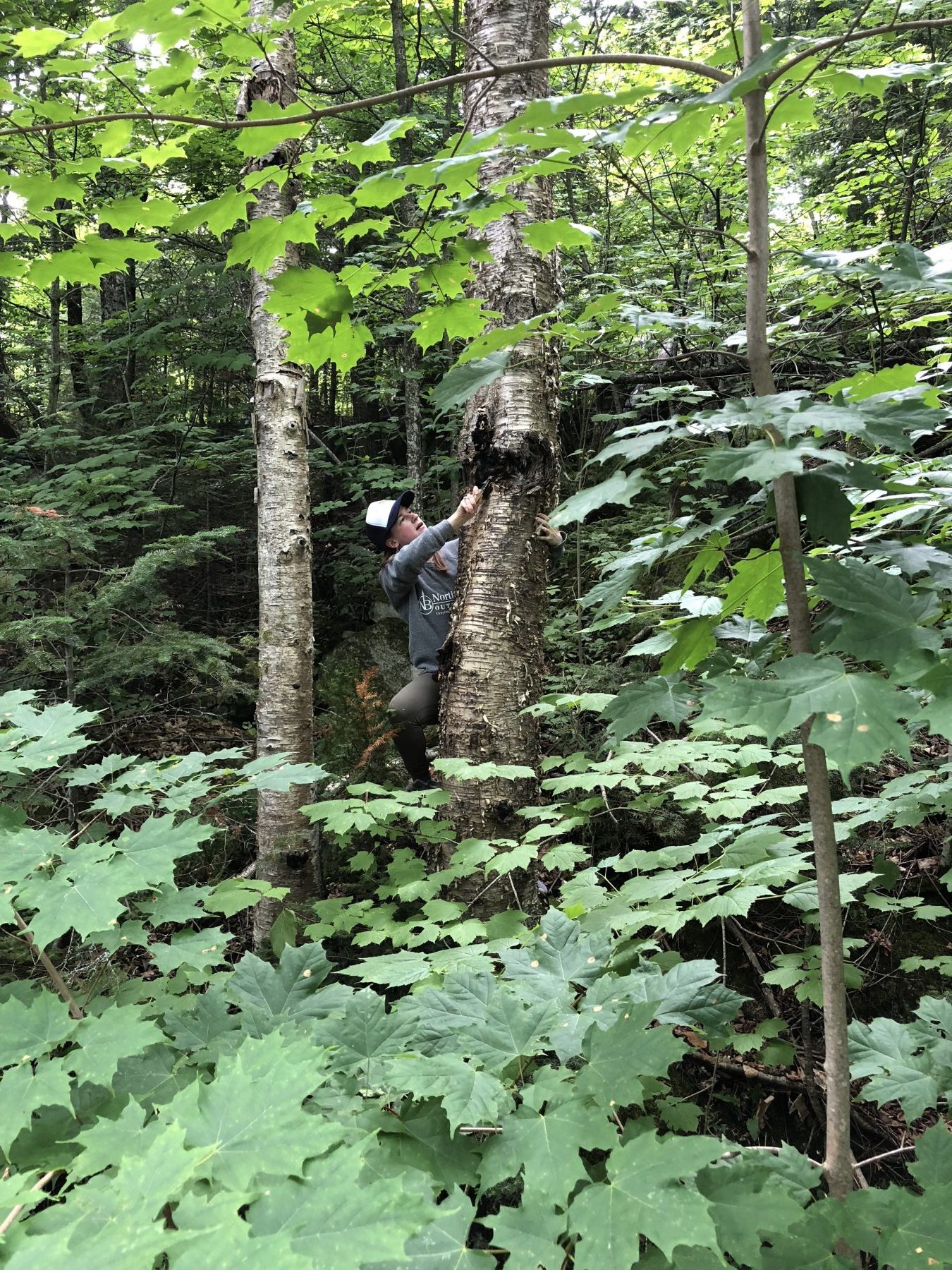 My friend, I know it can be hard to stay hydrated when swept up in a trip. It's important to make it a priority! Aim for 70-100 oz. of water every day, or more if you are sweating or flying.
Airports frequently have water bottle refill stations, so I always bring my own reusable water bottle along--just make sure it's empty when you go through security. I always ask flight attendants to fill up my water bottle on the plane, and it's never been an issue.
Remember that thirst cues can often be mistaken for hunger cues, so staying hydrated will help you to stay in tune with your body.
4. Dont settle for crappy food.
This is advice I give to all of my private clients, and now I'm giving it to you: be picky. If you're anything like me you were probably raised with a deep fear of being perceived as difficult, or asking for what you truly want if it's not offered. For years I had a hard time speaking up and advocating for myself. And then, it hit me: this is my life.
This is it. This is the only chance I have for today, and I would be sad if I said no to adventure, delicious food, and new experiences in favor of staying inside of the box. I decided to be picky, and it's been life changing.
When you stop settling for crappy food, scratchy sweaters, unenthusiastic lovers, and things that you don't really like, everything shifts. By being picky, we actually create space for the things that we most desire in life.
To put it in terms of sweaters, we have to get rid of the scratchy one so that we have room in our drawer for the perfect, silky soft one to come along. If we hold on to the scratchy one, and we find one we truly love, we might pass it over because we already have a sweater like that…we just don't particularly like it. Do you see what I mean?
Here's the thing: this is your life. This is it. So seize the day, the opportunity of the day, and be picky.
Frequently, when people travel they seem to head to the land of "dessert every day"— even if it's not that good. So stop settling!
Absolutely have dessert, just find the best gluten free dessert in the land. Find the best burger (sans bun). Find the best seafood. Find the best vineyards. The best cocktails. Use Yelp and Trip Advisor to help you do that!
So skip the tourist trap with multicolored tortilla chips. Walk the extra mile to head to that fantastic restaurant. The one that is off the beaten path that cooks with real, fresh, luscious ingredients. It will be worth it.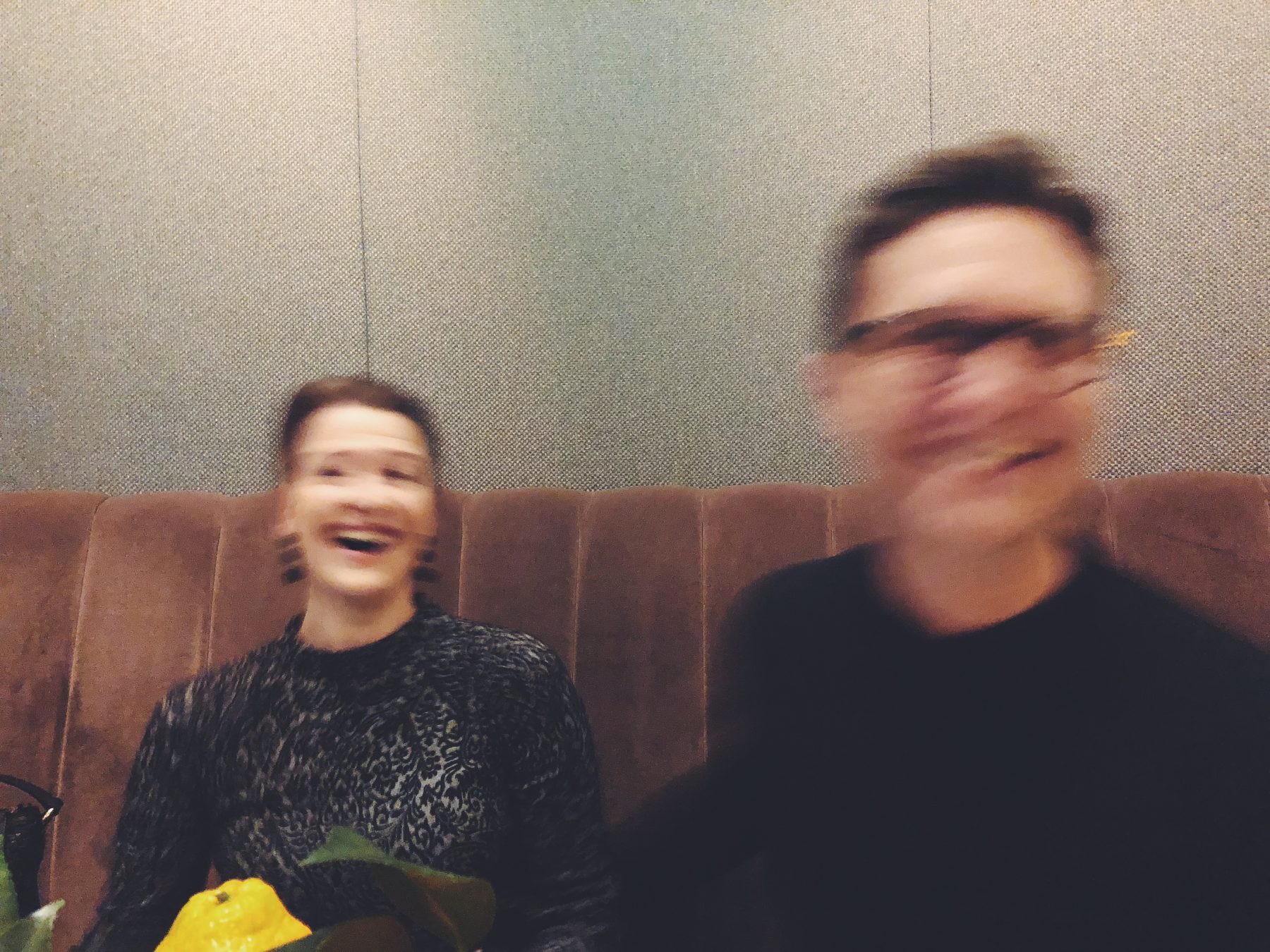 5. Stick With Your Food Boundaries
To live an aligned life, you have to take your integrity with you on vacation. And food boundaries? Well they are all about integrity.
Food boundaries are the personal guidelines structure your relationship with food. It is very important that you craft food boundaries that you can take with you everywhere you go — even on vacation. If you've worked with me before, then you know how important food boundaries are.
My personal food boundaries are pretty simple: no gluten, bare minimum 4 cups of veggies every day, no unfermented soy, no corn syrup, organic whenever possible, and the highest quality animal products I can find.
Your food boundaries are non- negotiable, and it's important to stick with them, every single day. This is a crucial part of building a heathy relationship with yourself so that you can have a healthy relationship with food.
Get an idea of where you are going to be staying, the different places to go, things to see, and foods to eat while you are there. Make a list or rough outline of your must-do activities. Once you know the general area you are going to be spending your days, find the best restaurants/coffee shops/bars/ bakeries for you. My two most used apps on any vacation are Yelp and Trip Advisor. You can search for gluten free, best salads, juice and smoothie bars, and trendy coffee shops.
Read reviews, look at pictures, check out menus online, call and ask questions—especially if you have food sensitivities. When you have this planned out ahead of time you're saving yourself from winding up hangry, tired, and totally emotional. So save yourself some strife, and plan it out.
I usually make a list of 3-4 coffee/juice places, 3-4 lunch spots, and 3-4 dinner spots. From there, we can pick and choose based on where we are and what we are in the mood for.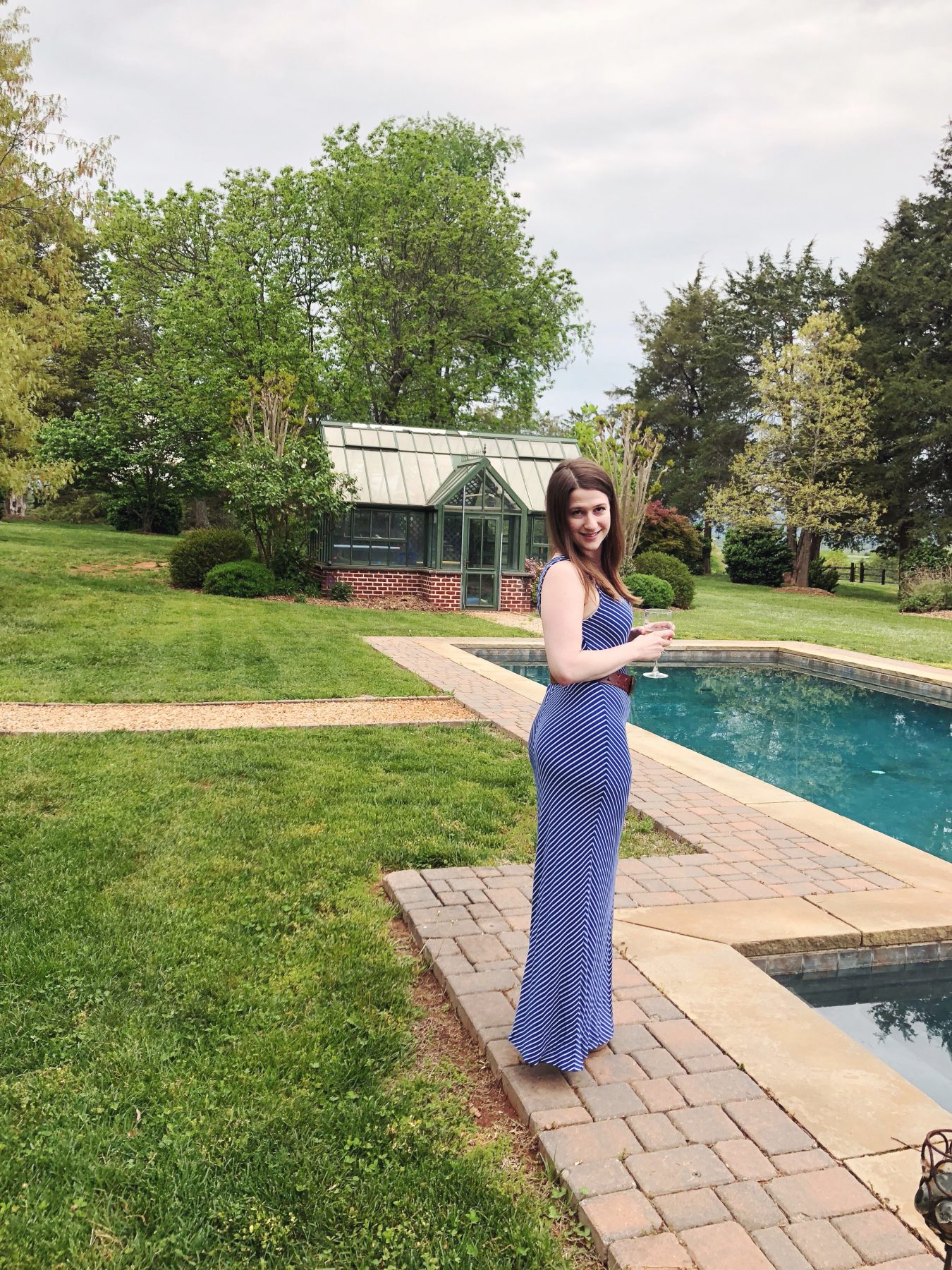 I don't typically recommend snacking. If you're eating real food, staying hydrated, loading up on protein, veggies, and healthy fats during your meals, and only eating when you are actually hungry, then you probably won't feel the need to snack very often.
However, especially on travel days, things can get a little wonky.
On any travel day you'll find me with a snack bag, like a toddler, and it makes all the difference in the world. Airport and plane food is typically overpriced, over processed crap that everyone would be wise to avoid. So pack your own snacks!
You can take this snack bag with you on the plane and when you're out and about while traveling. Now this requires a little thought, because you have to pack this with things that you'll really want to eat when you get to a spot when you're hungry and there aren't any good food options around.
This isn't a bag of crappy snacks that you eat just because you're traveling.
For me, I typically bring a big serving of fruit for the plane, and some baby cucumbers with a little thing of hummus. If you're traveling internationally, make sure you eat all the fruit/veggies before you land, or you will have issues with customs.
I also love bringing Morning Glow Muffins, nuts, dehydrated fruit (no sugar/sulfites added), kale chips, or flax crackers with packets of almond or peanut butter. I typically avoid bars like Larabars, Clif bars, etc., or anything that has loads of added sweeteners. The biggest thing to remember goes back to tip one: only eat your snacks when you are truly hungry.
8. Pack a Hippie Care Kit
I never travel without my Hippie Care Kit. It's got all my pills, potions, lotions, and oils to make sure that I feel amazing, healthy, and peaceful all trip long. So what's in my Hippie Care Kit?
Now I want to hear from you! Do you stay healthy while traveling, or do you struggle maintaining balance?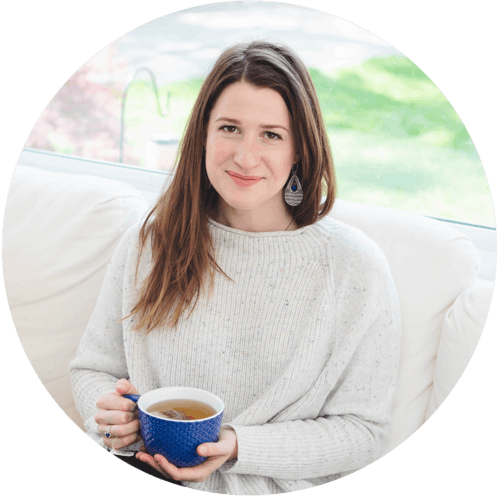 Hi! If we haven't met yet, I'm Marielle, aka The Detroit Health Coach. I'm here to help women just like you live happier and healthier lives. I specialize in weight management, inflammation reduction, and emotional eating. Want to work together? Click here.
I'm powered by tea and passion, and I'm on a ten thousand woman mission to change the world. Let's be friends!