This is the curry sauce I make most often. It's one of those practically perfect dishes that lives at the intersection of practical, healthy, and delish.
It's great with chicken, seafood, or chickpeas.
It pairs perfectly with all the veggies you can imagine--even frozen stir-fry veggies in a pinch.
Best of all? It's freezer friendly!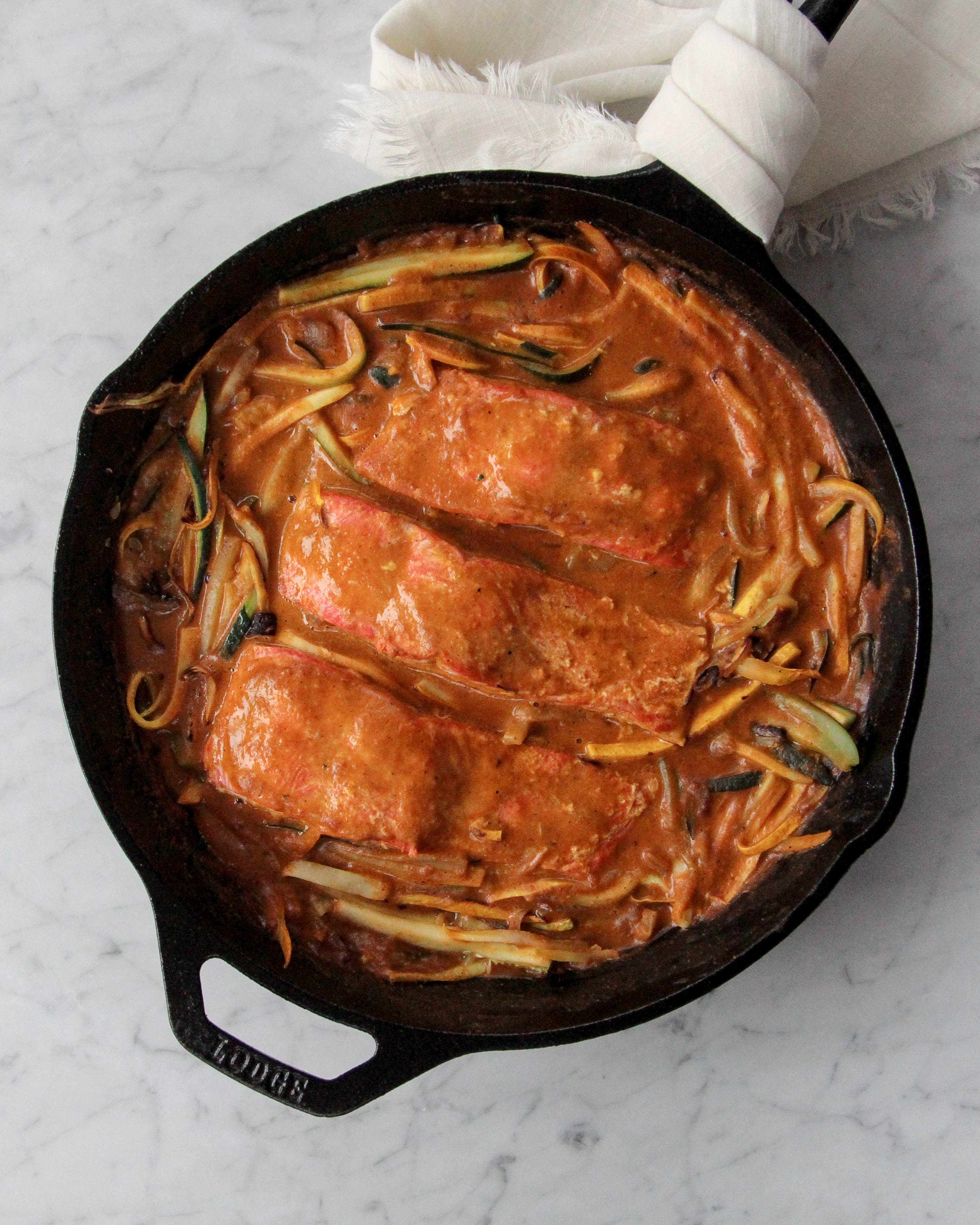 1 tsp avocado oil
1/2 large yellow onion, sliced
2 cloves garlic, chopped
1-2 tbsp mild curry powder
2 tbsp tomato paste
1 can lowfat coconut milk
2 tbsp coconut aminos
2 tbsp creamy peanut butter
Heat oil in small pot over medium heat. When the oil is hot, add the onion and sauté for 5 minutes, or until mostly translucent. Add the garlic and continue to cook for 2 minutes. It should be quite fragrant.
Add the tomato paste and curry powder. Use the back of a wooden spoon to mash the curry powder into the tomato paste and stir well to combine with the garlic and onion. Allow to caramelize (but not burn) for about a minute.
Add coconut milk and coconut aminos, and stir well to combine. Whisk in the peanut butter until smooth. Bring to a light simmer and cook for 5 minutes, stirring frequently.
Remove from heat. Transfer sauce to a blender, and blend on high until smooth and creamy. Return to the pan, and adjust salt to taste.
Add sautéed veggies and/or protein for a complete curry!
This freezes well. I typically make a triple batch and then freeze into 2 cup portions. To reheat, simply defrost overnight in the fridge and heat up in a small pan on the stove.
Peanut free? No worries. Opt for almond butter or sunbutter instead.
---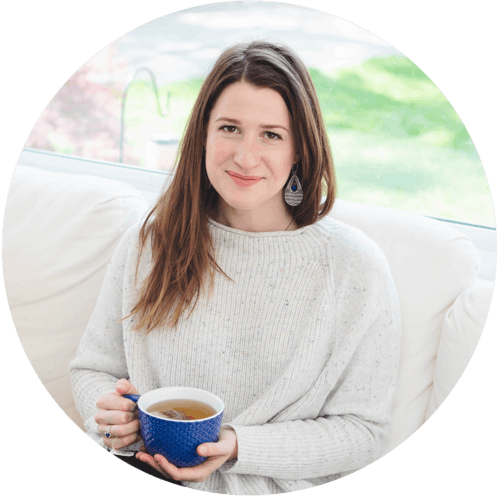 Hi! If we haven't met yet, I'm Marielle, aka The Detroit Health Coach. I'm here to help women live happier and healthier lives. I specialize in weight management, inflammation reduction, and emotional eating.
Get more recipes & resources by checking out the 14-Day Inflammation Reset and Recreate Your Weight, both open for enrollment now!