Are you looking for a dinner that is fast, delicious, and super easy to modify?
Because that's what I have right. here.
Friends, meet my fave Salmon & Zucchini Curry.
This dish uses my Foolproof Red Curry Sauce. For ease, I recommend making the sauce ahead of time and either freezing it, or storing in the fridge if you're going to use it within 5 days.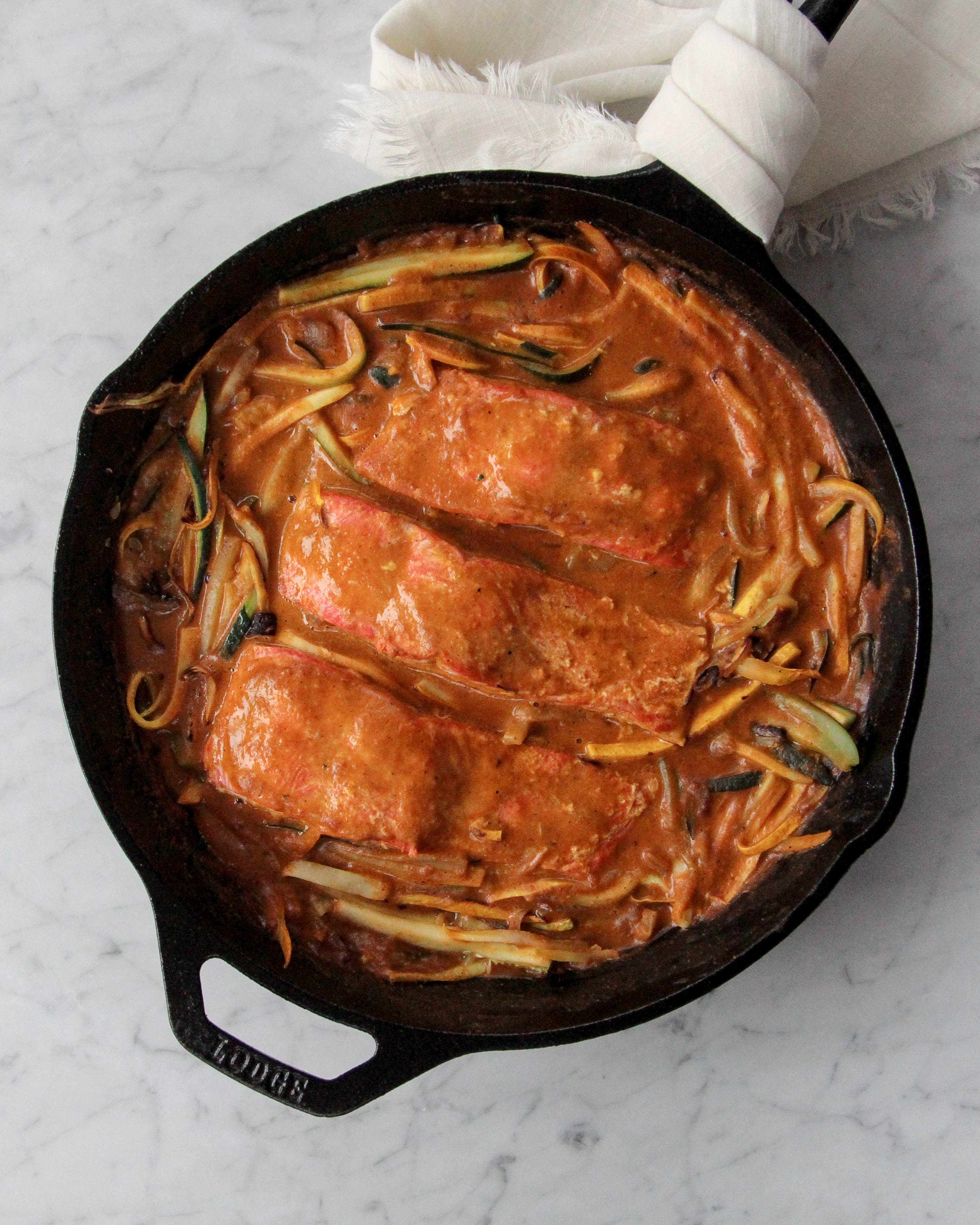 1 tsp avocado oil
1/2 large yellow onion, finely sliced
2 medium zucchini, sliced into 3" matchsticks
2 medium summer squash, sliced into 3" matchsticks
2 cups (or 1 batch) Foolproof Red Curry Sauce (see recipe here)
4x 4 oz. salmon fillets
sea salt, to taste
Preheat oven to 400º F.
Heat ovenproof, 12-inch skillet over medium-high heat. When the skillet is hot, add the oil. When the oil is hot, add the onion and a pinch of salt.
Sauté the onion until mostly translucent, about 5 minutes. Stir consistently to prevent sticking or burning. Add the zucchini and summer squash, and sauté until they start to brown, 5 minutes. Add the curry sauce, and stir well to combine. Bring to a simmer. Add the salmon fillets on top, and spoon some of the curry sauce onto the salmon.
Pop the skillet into the oven and cook for 8 minutes. Check for doneness, and enjoy!
Serve with rice or cauliflower rice, and sautéed leafy greens.
OTHER VEGGIES || Try using bok choy, napa cabbage, collard greens, asparagus, broccoli, or kale.
OTHER PROTEIN || Try using chickpeas, shrimp, or chicken. For the chicken, it will need to cook considerably longer than the salmon, so I would recommend cooking it in a separate pan and combining with the sauce and veggies in the end.
---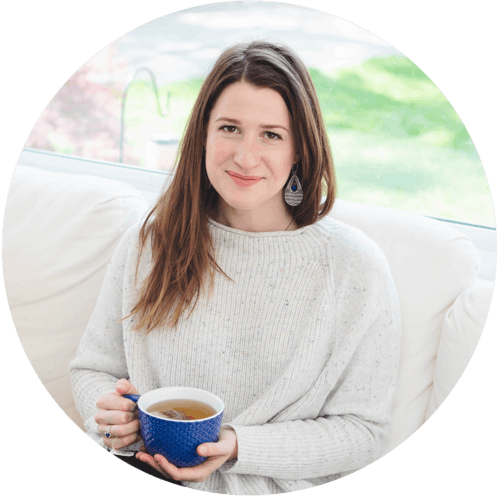 Hi! If we haven't met yet, I'm Marielle, aka The Detroit Health Coach. I'm here to help women live happier and healthier lives. I specialize in weight management, inflammation reduction, and emotional eating.
Get more recipes & resources by checking out the 14-Day Inflammation Reset and Recreate Your Weight, both open for enrollment now!