Chicken Lemon Rice soup is a perennial favorite in my family, but truthfully I've struggled to make it over the years.
Many scrambled eggs and gloopy, mushy messes later, I finally nailed it thanks to my sister's recipe. She is the master of Chicken Lemon Rice soup, and this recipe is largely based on hers. I've written the directions with as much detail as possible, to help save you from the gloopy messes I've encountered.
Note that at the end, you will need to pour with one hand and stir with the other while tempering your eggs to create the thick, creamy texture that this soup is famous for.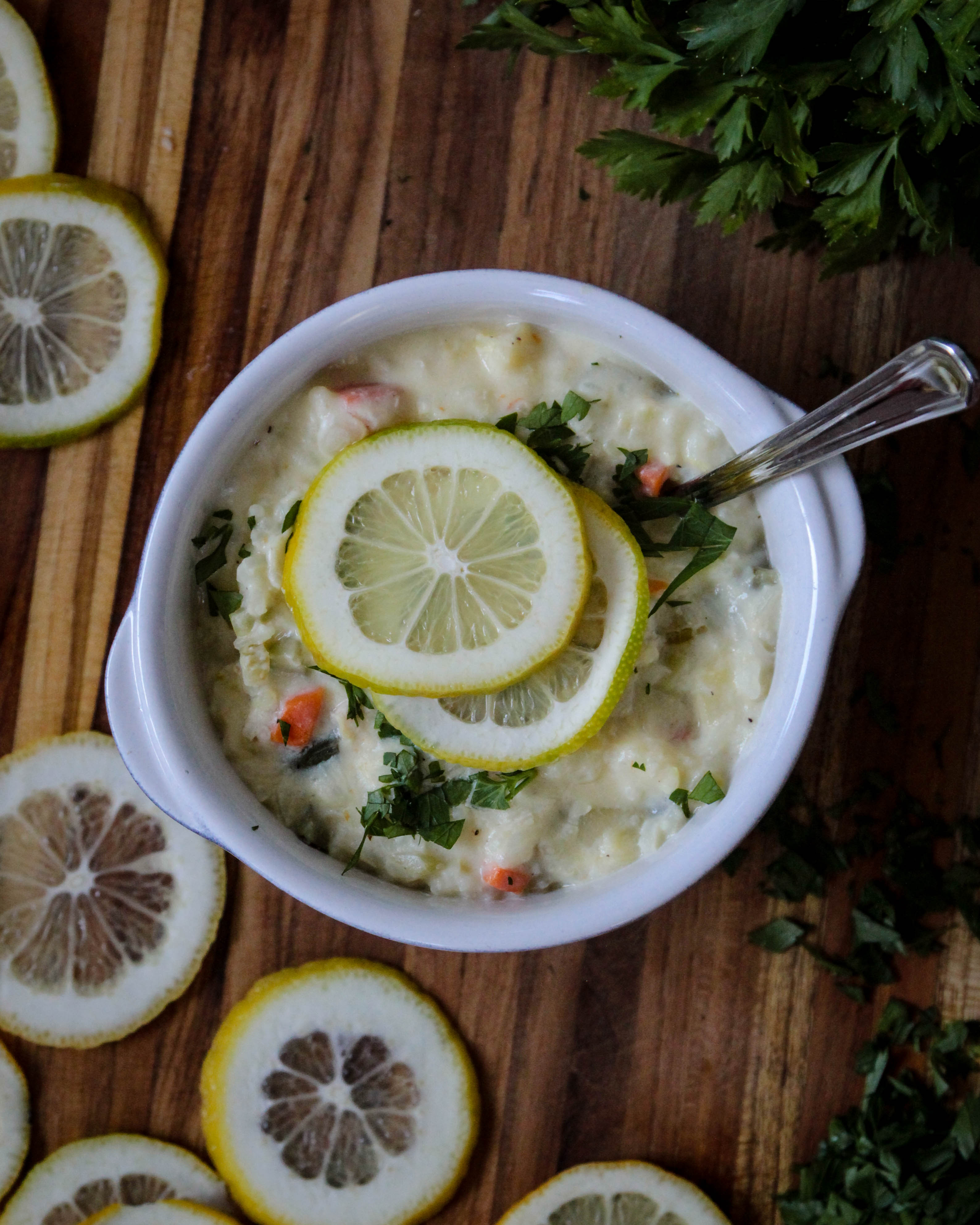 Makes 4-5 entree sized servings
1 tbsp butter or olive oil

1 large white onion, diced (about 1 cup)

4 stalks celery, quartered lengthwise and finely chopped (about 1 cup)

2 carrots, peeled and chopped (about 1/2 cup)

6 cups chicken broth

2 chicken breasts, about 1 lb total

1 c. white rice

2 medium zucchini, cut into 3/4" cubes

4 eggs

4 tbsp lemon juice

salt and pepper, to taste
Finely diced your onion. Quarter celery lengthwise, and finely chop.

Add butter or oil to a heavy bottomed soup pot or dutch oven. Add the onion and celery, and sauté for about 10 minutes, until softened. Add splashes of broth as needed to prevent sticking and browning.

Add your chicken breasts, whole, and 2 cups of broth. Bring to a simmer, cover, and cook until the chicken is cooked through. Depending on the size of your chicken breasts, this will take about 15 minutes. Meanwhile, cube the zucchini.

Remove the chicken from the pot and place on a cutting board. Add rice and remaining 4 cups of broth. Bring to a simmer, cover, and cook for 5 minutes.

After 5 minutes, add the zucchini, give everything a stir, cover, and cook for an additional 10-12 minutes, or until the rice is just barely cooked through and not mushy.

While the rice is cooking, chop the chicken into bite sized pieces. In a medium sized bowl, whisk together eggs and lemon juice.

When the rice is cooked, but not mush, there should be enough broth that the soup is still fairly brothy. If you need to add a bit of water to make it brothy, do that now. You need enough liquid in the soup to be able to just ladle off 2 cups of broth.

Turn the temperature all the way down to the lowest setting.

Ladle 2 cups of hot broth from the pot into a liquid measuring cup. Very slowly stream the hot broth into the egg and lemon juice mixture, whisking continuously to prevent the egg from scrambling.

Next, slowly, pour the broth-egg-lemon mix back into the pot, stirring continuously the whole time.

Very gently simmer for a few minutes. The soup will thicken as you simmer. During this process of bringing the temperature back up to simmer, you need regularly the whole time.

Adjust salt and pepper, to taste.
---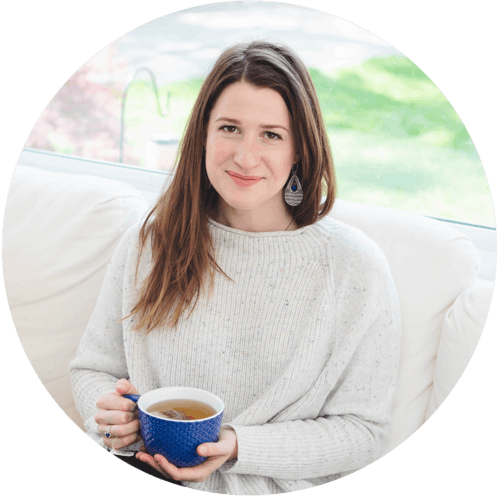 Hi! If we haven't met yet, I'm Marielle, aka The Detroit Health Coach. I'm here to help women live happier and healthier lives. I specialize in weight management, inflammation reduction, and emotional eating.
Get more recipes & resources by checking out the 14-Day Inflammation Reset and Recreate Your Weight, both open for enrollment now!