The title says it all. To me, this is the perfect lentil soup. Richly spiced, a little creamy, and filling. It's perfect for cooler days.
Don't skip the lime juice–it elevates the flavor so that each bite hits every part of your tongue.
Feel free to swap lite coconut milk for full fat, or skip completely if you're not into it.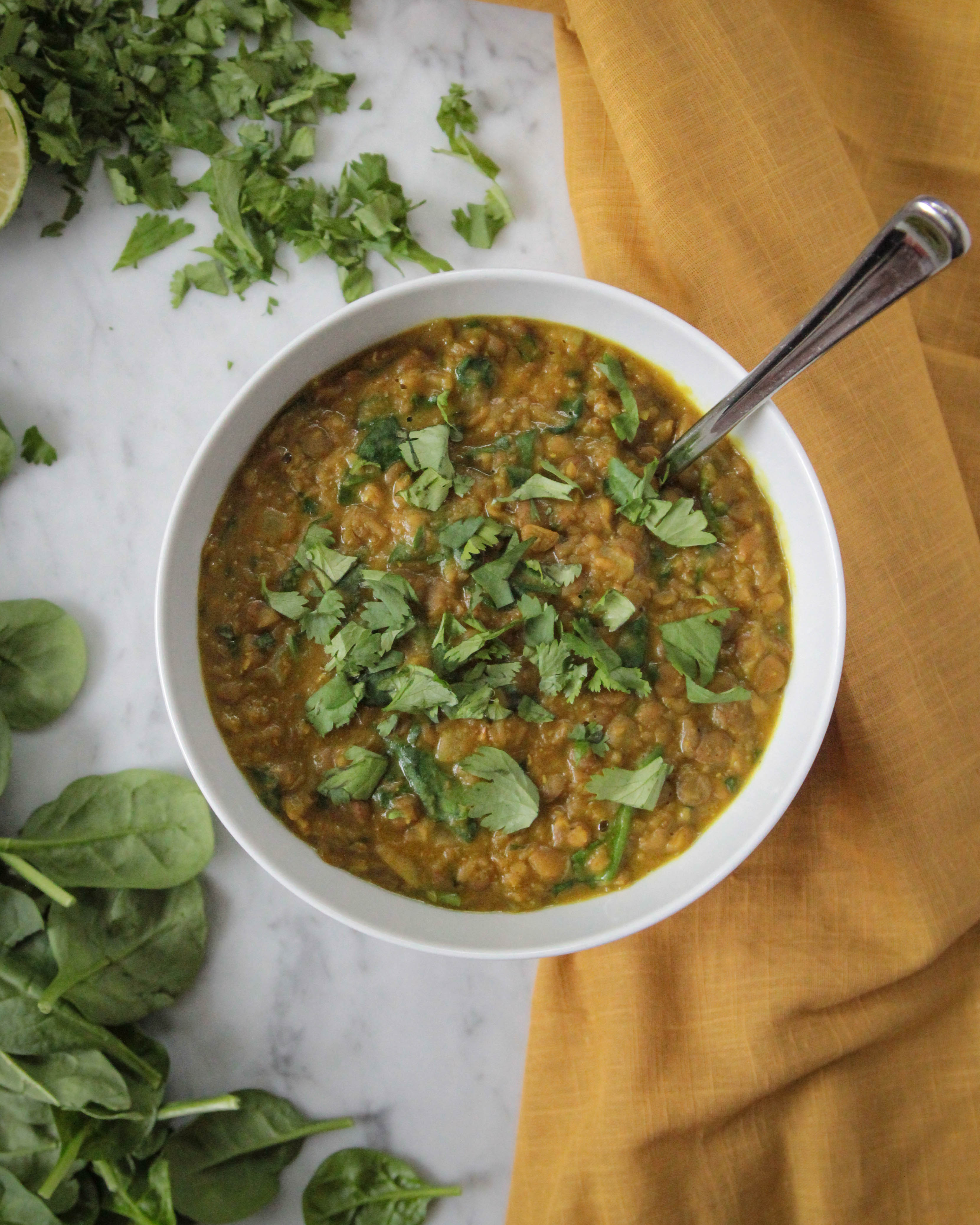 1 tbsp olive or avocado oil

1 large onion, chopped (about 1 cup)

2 cloves garlic, minced
1 small tart apple, peeled, cored, and chopped
1 tbsp cumin
2 tsp turmeric
1/2 tsp ground coriander
1/2 tsp ground cinnamon
1 bay leaf
3/4 cup brown lentils
3/4 cup red lentils
5 cups broth
1 can coconut milk
2 big handfuls spinach, chopped
1/4 c. chopped cilantro
1 lime, juiced
sea salt and pepper, to taste
Heat oil a large soup pot or dutch oven over medium heat. When the oil is hot, add onion, garlic, and apple. Sauté for 5 minutes, until fragrant. Stir frequently to prevent garlic from burning.
Add turmeric, cumin, coriander, and cinnamon. Continue to sauté, until fragrant.
Add the broth and lentils. Bring to a simmer, reduce heat, cover, and cook for 30-45 minutes, or until the lentils are completely tender. Stir regularly during cooking to make sure nothing is sticking to the bottom of the pot. During cooking, add more liquid if needed to prevent sticking and burning. Add the coconut milk.
If the soup is too thin, simmer, uncovered, until it has thickened. If the soup is too thick, add a little water or broth.
Remove from heat. Stir in the spinach and cilantro. Adjust seasonings as needed. Top with cilantro, and a drizzle of lime juice.
This freezes well. It's easy to make a double or triple batch and then freeze into 1.5 cup portions. To reheat, simply defrost overnight in the fridge and heat up in a small pan on the stove or in the microwave.
---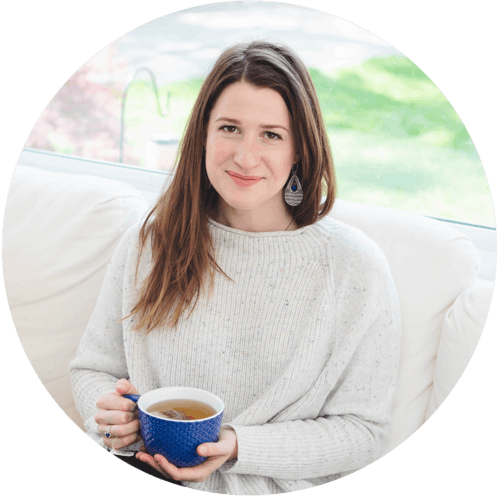 Hi! If we haven't met yet, I'm Marielle, aka The Detroit Health Coach. I'm here to help women live happier and healthier lives. I specialize in weight management, inflammation reduction, and emotional eating.
Get more recipes & resources by checking out the 14-Day Inflammation Reset and Recreate Your Weight, both open for enrollment now!