This simple white bean stew can be whipped up in under 45 minutes, and is perfect for when you're looking for something to fill your belly without emptying your wallet.
I've written the recipe to call for canned beans, which most people use, but I typically cook this starting from dried white beans. I've included that adaptation below.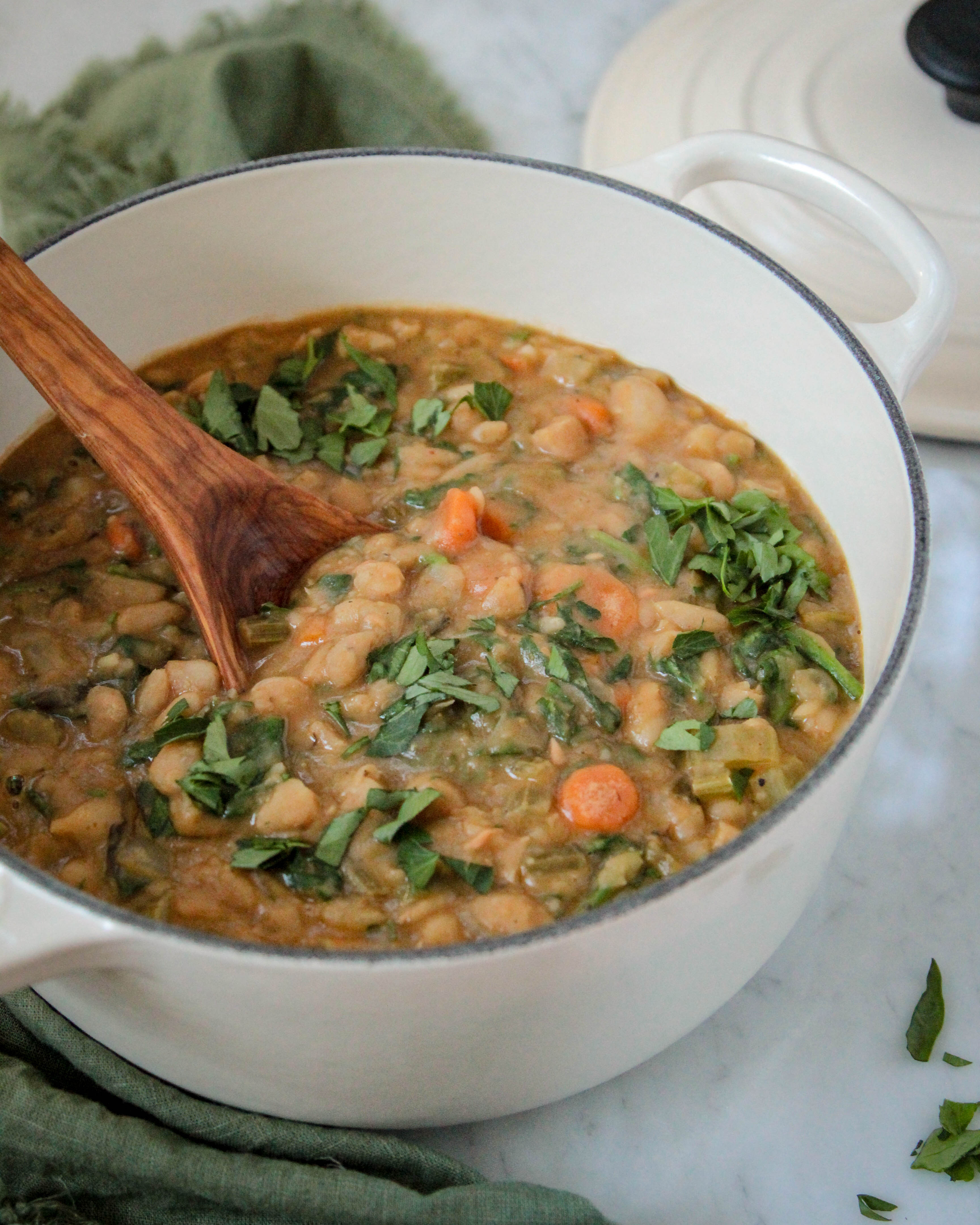 2 tbsp olive oil

2 cloves garlic

1 large yellow onion, chopped

2 large carrots, peeled and chopped

4 stalks celery, finely chopped

3x 14-oz cans cannelini beans, drained and rinsed

1 bay leaf

1 tsp dried cumin

1 tsp dried thyme

1 tsp smoked paprika

4 cups water

1 bunch parsley leaves, chopped

4 cups spinach, chopped

sea salt + black pepper, to taste
Using a colander, drain and rinse your beans. Take one cans worth of beans and transfer to a sturdy bowl. Using a potato masher or fork, thoroughly mash the beans. Set aside.

Heat olive oil in a soup pot or dutch oven over medium heat. Add the onion, celery, garlic, and carrot. Season with salt and pepper. Sauté for 10 minutes, or until the onion is translucent.

Add the beans (mashed beans too!), spices, and broth. Simmer for 30 minutes, or until everything is quite tender. Adjust liquid level as needed by adding water.

Add the parsley and spinach, stir well, and remove from heat.

Adjust sea salt and pepper to taste. Serve and enjoy!
To make with dried beans and an Instant Pot: add 1.5 cups dried white beans and 6 cups water to your instant pot. Cook on high pressure for 20 minutes. When cooking time is complete, use the little button to release pressure. Drain, rinse, and treat as you would canned beans in the recipe.
---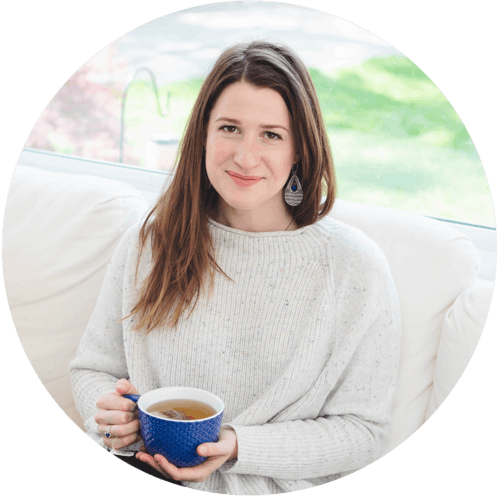 Hi! If we haven't met yet, I'm Marielle, aka The Detroit Health Coach. I'm here to help women live happier and healthier lives. I specialize in weight management, inflammation reduction, and emotional eating.
Get more recipes & resources by checking out the 14-Day Inflammation Reset and Recreate Your Weight, both open for enrollment now!