Sometimes, in Michigan, you just have to make your own sunshine.
My favorite way to do that? With a Golden Turmeric Latte.
It's earthy and warming, slightly sweet, and anti-inflammatory. When the sky is grey it's my absolute favorite afternoon pick-me-up.
My trick to keeping Golden Turmeric Lattes simple and something I can whip up on a whim is by relying on a Golden Turmeric Paste.
You can make the paste in a larger batch, and simply combine a little spoonful with hot, non-dairy milk to make a Golden Turmeric Latte in 5 minutes flat!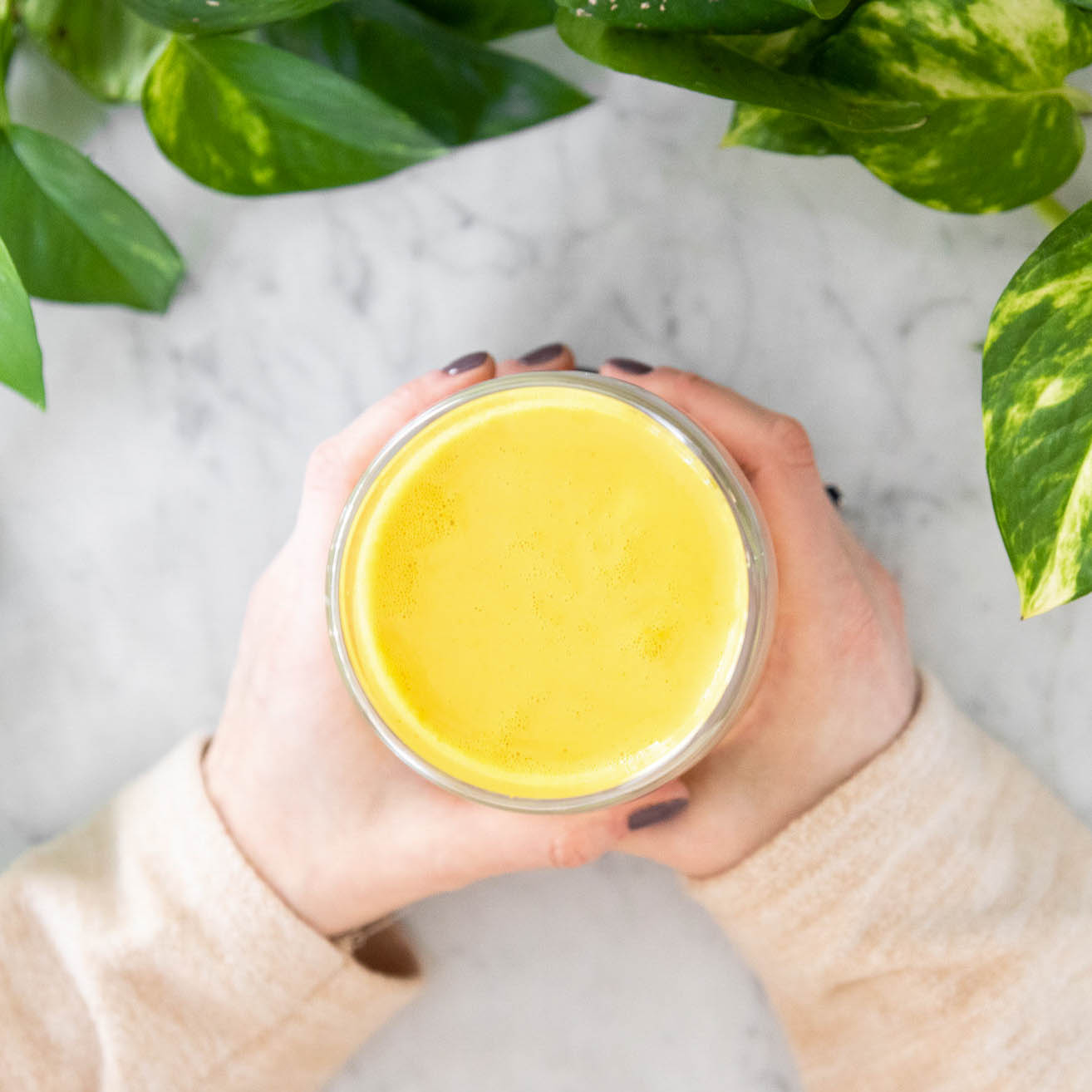 makes enough turmeric paste for ~10 lattes
2 tsp turmeric paste (recipe below)
10 oz. hot, non-dairy milk, unsweetened
1/2-1 tsp raw honey
collagen peptides, if desired
Turmeric Paste Ingredients
1.5 c. water
2 tbsp coconut oil or ghee
1/4 c. ground turmeric
2 tsp ground ginger
2 tsp cinnamon
1/4 tsp cardamom
1/4 tsp black pepper
1/4 tsp nutmeg
To make the Turmeric Paste, add all spices to a small pot with 1.5 cups of water. Simmer for 10 minutes. Add a bit more water if it gets too thick. Use a stainless steel pot. This mixture will stain anything it comes in contact with!
After simmering for 10 minutes, add 2 tbsp of coconut oil, or ghee. Whisk together.
Pour into a little jar and allow to cool.
To make Golden Turmeric Latte's just combine 2 tsp of turmeric paste with 8 oz. of hot, non-dairy milk. Add 1 tsp of honey if you need things a little sweeter!
Turmeric paste will keep in the fridge for 10 days.
You can also freeze 2 tsp dollops on a baking sheet. Once they are solid, transfer to a plastic bag. They will keep in the freezer for 3 months or so!
---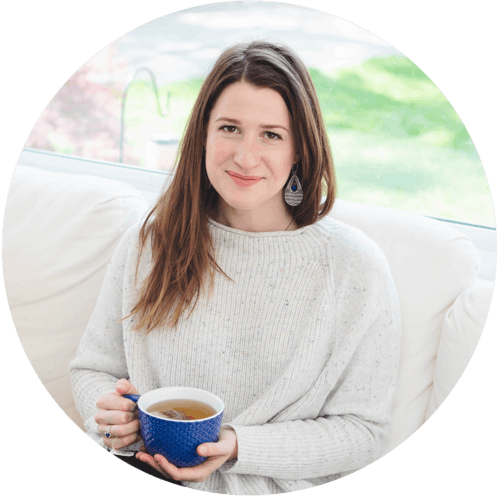 Hi! If we haven't met yet, I'm Marielle, aka The Detroit Health Coach. I'm here to help women live happier and healthier lives. I specialize in weight management, inflammation reduction, and emotional eating.
Get more recipes & resources by checking out the 14-Day Inflammation Reset and Recreate Your Weight, both open for enrollment now!