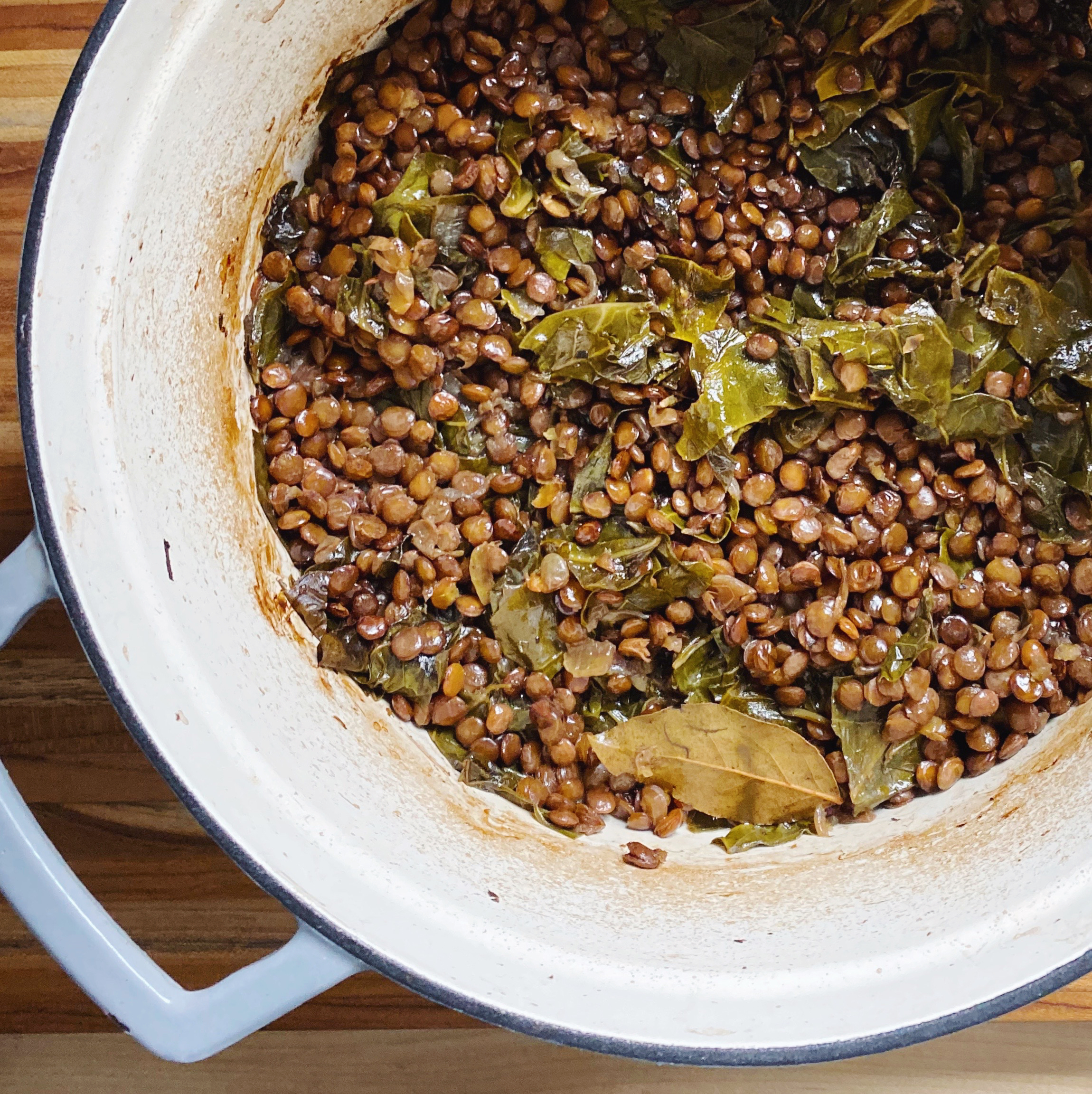 braised collards & lentils
Serves 2 as a main, 4 as a side
1 tbsp olive oil
1 small yellow onion, finely diced
1 large clove garlic, finely sliced
1 tsp dried oregano
1 tsp dried cumin
1/4 tsp red pepper flakes
1 large bunch collard greens, about 1/2 lb
2.5 cups broth (chicken or veggie)
1 cup dried green or brown lentils
1 bay leaf
sea salt & pepper
1 tbsp balsamic vinegar
Heat oven to 350º F. Remove stems from collards and roughly chop.
Heat oil in dutch oven or ovenproof pot with a tight fitting lid. Sauté the onion over mediun-high heat until it softens and becomes translucent. Add the garlic, oregano, cumin, and red pepper flakes. Continue to sauté until fragrant, and just beginning to become golden. Add a splash of water if needed to keep things moving, and reduce heat as needed to keep from burning.

Add the lentils and broth and bring to a simmer. Cover, and simmer for 10 minutes.

Remove lid, add all the collards on top, put the lid back on. Transfer to the oven and cook for 35-45 minutes, or until the lentils are cooked through but not mushy.

Remove from the oven, season with salt and pepper, and stir in ½-1 tablespoon of good balsamic vinegar.

I like to serve topped with a dollop of hummus or greek yogurt.
---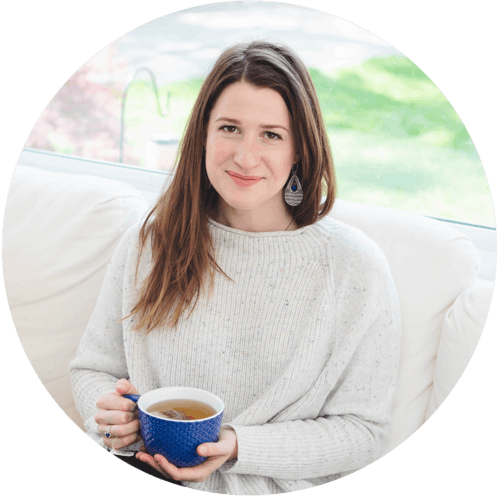 Hi! If we haven't met yet, I'm Marielle, aka The Detroit Health Coach. I'm here to help women live happier and healthier lives. I specialize in weight management, inflammation reduction, and emotional eating.
Get more recipes & resources by checking out the 14-Day Inflammation Reset and Recreate Your Weight, both open for enrollment now!