---
Resolution Wellness Cleanse
a 14-day clean eating program to help you create a healthier body and a happier life
Join Now
When things aren't working in our lives, we need to pivot.
---
It's time to turn old habits on their head, kick unhealthy thoughts to the curb, and ditch the stuff that isn't serving you. We have to begin again. Start anew. We need to find a source of light and inspiration to guide us. And that, my friends, is why I created the Resolution Wellness Cleanse.
---
Key Features of the resolution Wellness Cleanse
Supported, gentle, and proven 3-phase protocol
3 weekly webinars to demystify the process and keep you connected
On demand health coach support, so you never feel confused
50+ delicious recipes
Daily emails & support
Guidelines for eating on the go and succeeding even if you're busy
Private member forum
Grocery shopping and meal prep guides
Try out the free Winter Mini-Cleanse now!
Curious about the Resolution Wellness Cleanse but not sure if it's right for you? Take it for a test drive with the free Winter Mini-Cleanse! This 1-day reset has recipes, daily guidelines, and a journal.
Resolution Wellness Cleanse
The annual Resolution Wellness Cleanse is a 14-day total body reboot that utilizes clean eating guidelines, stress relief practices, and mindset shifts.
It gives you everything you need to eat well, relieve stress, gain energy, lose weight (if that's a goal), resolve digestive issues, and sleep better.
There is no juicing, no fasting, no "liquids only" days, and definitely no hunger or misery. The Resolution Wellness Cleanse is all about really good food that makes you feel really good.
With the Resolution Wellness Cleanse you're going to be headed straight for glowing skin, awesome digestion, optimal metabolism, and a slimmed-down waistline. The best part? A heart bursting with energy, and a mind filled with peace.
---
It's time to live in a world where your best self isn't just a nice idea. It's your everyday reality.
Become your best self
Benefits of the Resolution Wellness Cleanse
The benefits of this program are profound and far reaching. From healthier hair, skin, and nails to more fulfilling relationships, the RWC is designed to improve every aspect of your life. Not only will you receive tons of knowledge, tools, and experience to turn your life around, you'll also come to understand what wasn't working before.
If it's a goal of yours, you can expect to lose weight on this program. Average weight loss is 5-7 pounds in 14-days.
Feel alert, awake, and alive.
Better sleep! Say goodbye to those pesky 2am wake-ups.
Increase energy levels, and decreased brain fog or "mom brain".
Regulate blood sugar and cholesterol levels, and learn how to keep them steady.
Reduce or alleviate bloating, abdominal pain, and gassiness.
Uncover hidden food sensitivities.
Stabilize your mood, reduce bouts of irritability, moodiness, and anger.
Balance hormone levels–holistically. Reduction in PMS and menopause symptoms.
Decrease stress, and enhance feelings of well-being and peace.
Major reduction in inflammation, joint pain, and muscle pain.
Boosted immune system!
Leave those nagging cravings in the dust.
Optimize digestion, enhance nutrient absorption, and regulate bowel movements.
What the Resolution Wellness Cleanse includes
All of your cleanse content is delivered digitally on the morning of January 14, 2019. One week before the cleanse start date, your content will unlock and you'll have access to your Reset Guidebook, Recipe Guide, Meal Plan Kits, and Reset Workbook.
The Reset features over 40 delish recipes to help you feel amazing.
Comprehensive meal plan kits with meal prep guidelines, shopping lists, and snack ideas.
Packed with tons of knowledge, recommendations, and teachings to help you create a healthier & happier life.
I'll be in your inbox daily with wisdom, stories, and some gorgeous printable health & lifestyle guides.
The Resolution Wellness Cleanse is a 14-day clean eating and clean living program. It is designed to reduce inflammation.
The program dates are January 21, 2019 - February 3, 2019.
There are 3 webinars to support you in this program. The dates and times are:

Kick-Off Webinar: 1.19.19 @ 12pm ET
Webinar #2: 1.26.19 @ 12pm ET
Wrap-Up Webinar: 1.31.19 @ 8pm ET

All webinars are recorded, and you can access the webinars at any time during the program, and up to 6 months after the program ends.
You will receive email support, a private facebook group, and video support.
This program is entirely gluten-free and dairy-free. It is also suitable for people following plant based or vegetarian diets.
Each participant in the program will receive a Food Guide that features over 50+ recipes, recommended meal plans, customization guidelines, and suggested shopping lists.
Participants also receive a guidebook and workbook that include:


A detailed daily protocol to keep you totally supported and on track
Daily journals and action steps
Self-care and meditation guidelines and ideas

To best suit your schedule, you can always opt to start the cleanse earlier or later than the group program date.
Please read all information thoroughly! Because of the informational nature of the cleanse, once materials are distributed there are no refunds.
If you have questions, please reach out below.
All of your Resolution Wellness Cleanse content is delivered digitally on the morning of Jan. 14, 2019. If you sign up after Jan. 14, 2019, you can access your content immediately upon registration.
Sign Up Today
Thanks to Marielle's coaching, by the second week, I significantly reduced my inflammation and banished the low-level aches and pains that I had been living with. My sugar cravings have dramatically decreased, and I have a grip (most days) on mindless eating. Bonus: Marielle's recipes are fantastic!
This experience changed me in a big way. I knew I wasn't feeling good, and I felt tired a lot. What I didn't know was this was directly related to the foods and beverages I was putting into my body. I felt just so good during the cleanse! If you want to feel good, I mean really feel good, make the commitment to yourself and do this program. It will change you!
Marielle has changed the way I eat. I did her program over a year ago and I can honestly say it changed the way I look at food and what I buy at the grocery store on a weekly basis. I continue to eat much healthier now both when I eat out and when I cook. The best weeks that I've spent on myself!
I thought I was eating healthy before the program, but I learned a great deal about my body and how it reacts to foods, specifically dairy and sugar. My skin is much clearer, and I lost 10 pounds. Most importantly, my mind and body feel much healthier!
I have to admit I was a bit nervous...No alcohol or caffeine for 2 weeks??? The first night was the most difficult, but after that I felt wonderful. The recipes were delicious and I never felt hungry. I continue to try to eat like this every day. This experience has lead me to consider healthier options all the time.
I met Marielle when I decided to try yoga. Between the yoga and Marielle, my life was transformed. I learned a lot from Marielle, not only about nutrition but about myself. She helped me understand how my body reacts to what I put into it, and that has helped me make the changes I was looking to make. I highly recommend working with Marielle if you want to change your life too.
Following Marielle's program was so easy and fulfilling. I felt physically and emotionally lighter with a wonderful sense of well being. This was certainly fueled by the delicious nutrient rich recipes and the supportive group sessions.
I have completed two Wellness Programs with Marielle. One was great, and the second even more so. I thought I ate well before, but this gave me a lot of insight as to how food effects my body and overall feeling. The recipes are so delicious and not too labor intensive, though it is important to put time aside for meal planning, shopping and cooking-an investment in good health and future wellness. Some of the benefits for me are a much improved digestion and energy level better than I ever remember it being. Working with Marielle has been enlightening on many levels. Her support and enthusiasm makes this very do-able. This has created a new awareness and way of life for me. I highly recommend checking this out.
questions? i have answers!
Wellness programs with Marielle are wonderful life changing experiences. Learning to eat incredibly healthy is not only physically transforming, but also mentally and spiritually positive! She is a joy to go on this journey with. I would highly recommend it!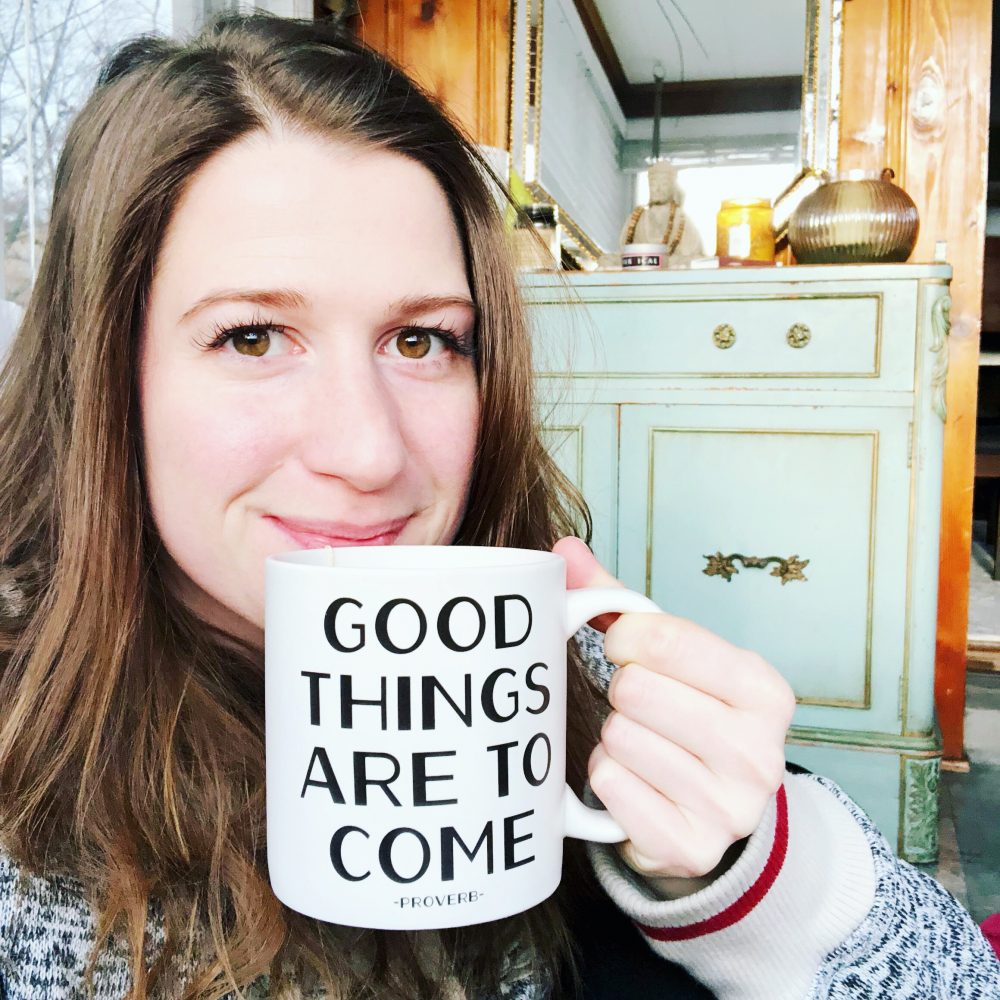 In case we haven't met before...
Hi! I'm Marielle, aka The Detroit Health Coach. I've spent the last 5 years helping women positively & powerfully transform their lives through wellness cleanses, coaching programs, corporate wellness, and workshops. I'm passionate about passion, soup, and sisterhood. You can learn more about me here.
Almost 1000 women have participated in my wellness cleanses over the years. They've lost weight and brain fog and bad habits, and they've gained a whole new outlook on life.